School Resource Officers
At the beginning of Sheriff's Johnson's administration, he committed to the expansion of the Sheriff's Office into the Santa Rosa County School District through the School Resource Program. Our goal is to place a minimum of one SRO in every school in Santa Rosa County. We are on target to doing just that.
The School Resource Officer Program is a collaborative effort by the Santa Rosa County Sheriff's Office, Santa Rosa County School District, educators, students, parents, and the community to offer law related educational programs in the schools in an effort to reduce crime, drug abuse, violence, and provide a safe school environment. Also, our patrol deputies take the time to drop by schools during lunch just to have a meal with students and say hello.
The School Resource Officer Program places a deputy in a school, full-time, to provide a variety of support programs and services to the students and staff. The overall goals of the program are to maintain a safe and secure learning environment on the school campus, influence the development of positive attitudes by youth towards the law enforcement community, and to reduce juvenile crime through the use of intervention strategies, proactive policing, and networking.
Implemented in late 2018, Sheriff Johnson and his staff were instrumental in developing a new program in our schools calld "Speakout". This was made possible with the partnership of the Santa Rosa County Crime Stoppers Program. This is an anonymous program in which students can call or use an app to share important tips with the SRO Deputies.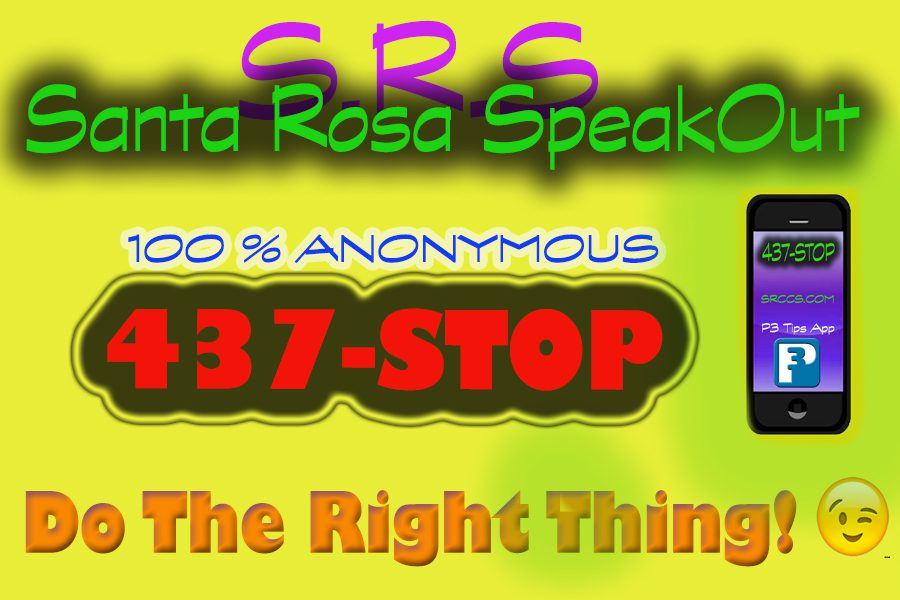 During the summer, SRO's are deployed into the field where they support our street Patrol functions, Marine Unit and Beach Enforcement Unit. We are currently looking forward to the new school year.