850-983-1100                                                           EMERGENCY 911
5755 E. Milton Road, Milton Florida
The Santa Rosa County Sheriff's Office is located at 5755 East Milton Road in Milton Florida. Built in 1997, this facility houses our Administrative office and County Jail. The State Prison is located just past the Sheriff's Office on the right.
Services available at our Main Office are Fingerprints, Records and Administrative Staff. Jail visitation is exclusive to our Video Visitation system. To the South in the same parking lot we also have our Milton substation for reporting crimes.
If you are seeking Criminal Registration, Work Release or our Training Division, that building is located just past our office on Transition Road. Signs are prominently posted.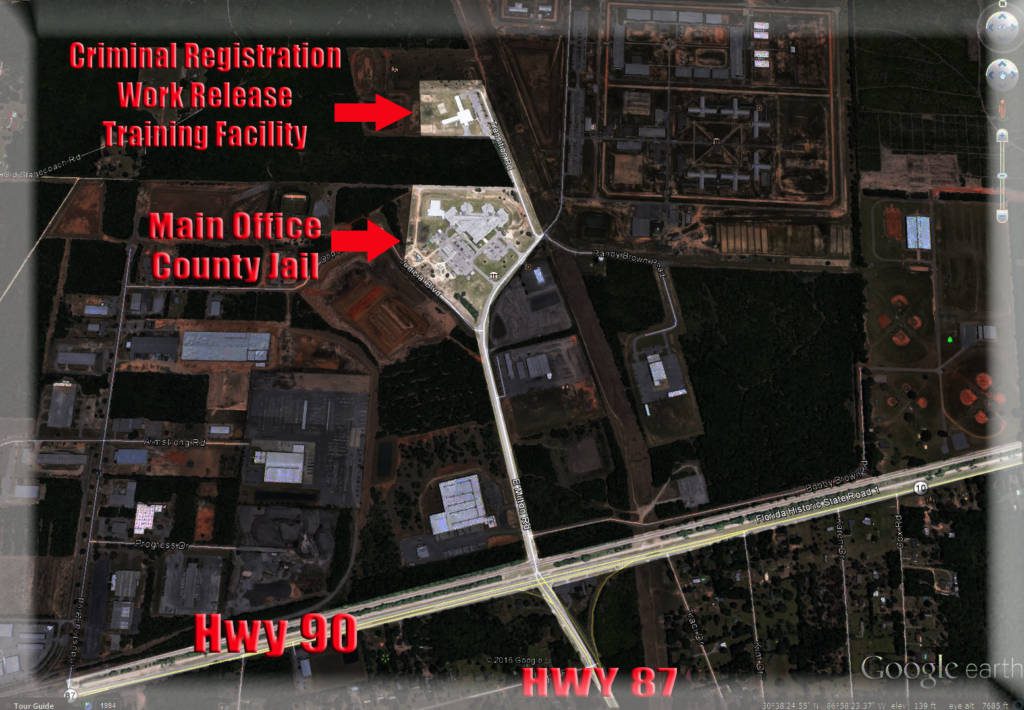 DIRECTIONS
Our Main Office is located just north of the intersection of Highways 87 and 90 in Milton Florida. From Interstate 10, take exit 31 to 87 north. Continue through the first light. The office in 1/8 mile on the left.