The Santa Rosa County Sheriff's Office
Your Career Is Going To Change In Ways You Havent Even Imagined.
The Santa Rosa County Sheriff's Office, Florida USA
From the Emerald Coast waters of Navarre Beach to the woodlands of Jay Florida, we've got an amazing community. Large enough to stay busy yet small enough to have an amazing community supporting our Agency with a family atmosphere. What else could you ask for?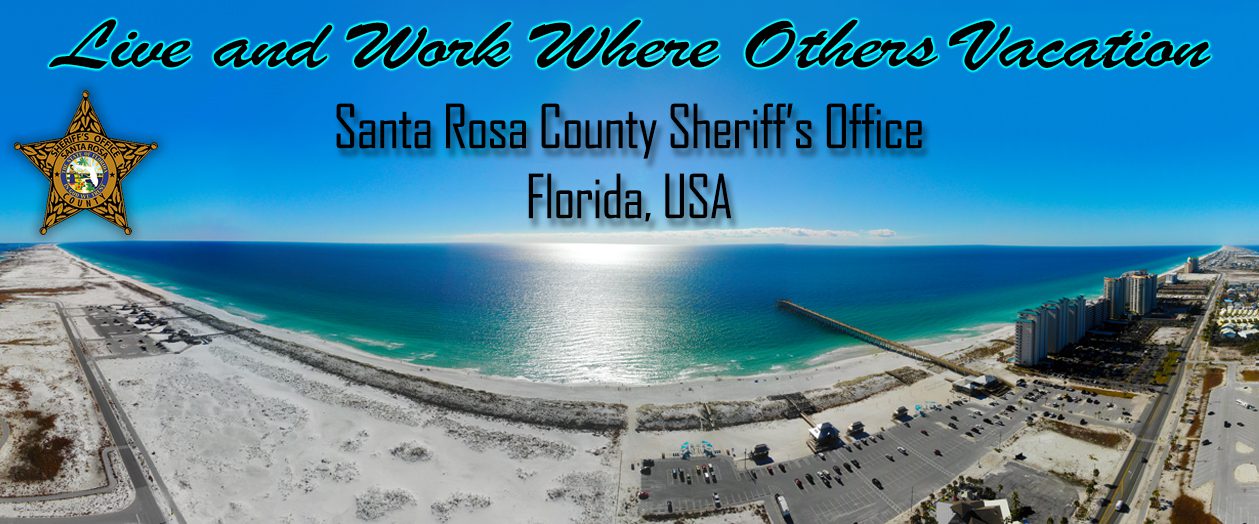 Join the Santa Rosa County Sheriff's Office
We are an equal opportunity employer. Below are just some of the benefits of joining our Team.
Competitive Salary $40,268.80 – $44,600.00 Annually. This is dependent upon your years of service.
We offer Paid Holidays, even if you don't work the actual holiday. If you do work the holiday, its paid at Double Time and a Half. There are 11 Paid Holidays per year.
We offer 100% Paid Overtime. There is no "Comp Bank".
NO Florida Income State Taxes are taken out of your check. There is no income tax in Florida. Florida Sales Tax: Santa Rosa County sales tax rate is 7%. Florida State Tax: Florida does not have a state income tax.
Benefits are FREE to employees. Family members can be included at reasonable rates. This includes Medical, Dental, and Vision. You have up to 3 Health Plan Options available to you.
We offer the Florida Retirement Insurance. You can retire and collect a great pension. Retirement contribution is paid at 97% by the County and 3% by the employee.
Dispatcher: Competitive Salary – Full Time – From $38,690.64 to $42,198.48 Annually, Dependent on Experience
We also offer Deferred Compensation. This is a tax-deferred savings plan available for retirement purposes.
Agency Take Home Vehicles. That's right, you get to take your Agency vehicle home with you at the end of your shift.
We offer 100% Tuition Reimbursement at local college rates. Continuing Education is an important part of a modern day Law Enforcement Agency.
There are also Salary Incentives for Training and Education. This is an added benefit to your paycheck.
Flexible Spending Accounts are also an option if you have a need for family health care spending and management.
Vacation time? You get 96 vacation hours PER YEAR and 96 Sick ours PER YEAR. You may not need this at all based on our shift schedules. 4-on-3 off schedule with alternating weekends. You can get 1 week off every other month in addition to the 96/96 hours already provided.
Free Life Insurance Policy for $25,000.00
Credit Union – Banking Services include checking, savings, and loans.
Free Duty Uniforms. we provide everything you need to complete your job.
Free Gym available at the main Sheriff's Administrative Facility. This is available 24 hours a day, 7 days a week.
Our community supports is second to none. Enjoy the patriotism and support of those we swore to protect.
Are You Ready To Make A Change? Come On Over…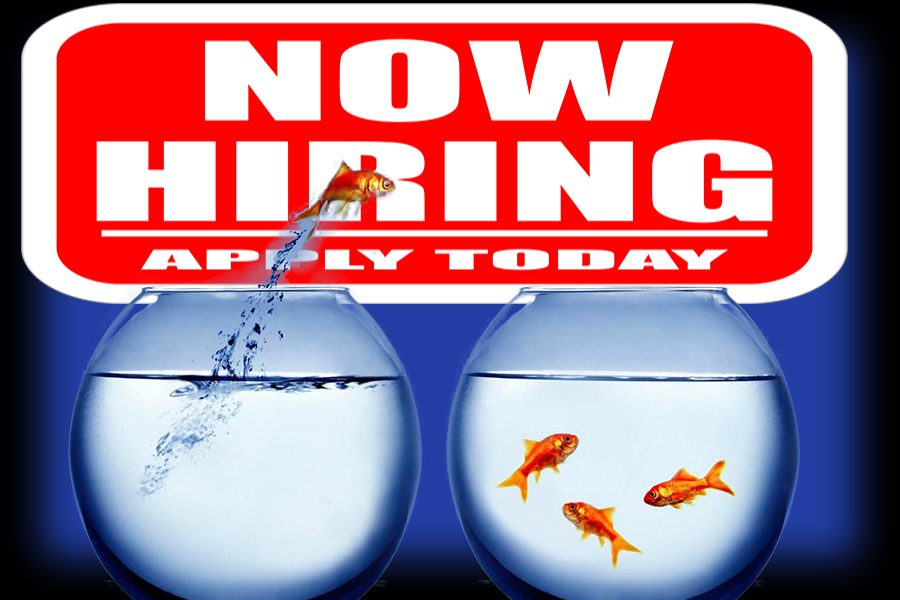 This is the most important button you may ever click.