The Santa Rosa County Sheriff's Office offers civilians the opportunity to ride along with a Sworn Deputy in our Agency.
Civilians riding with on-duty deputies are afforded the opportunity to gain a real life perspective of law enforcement.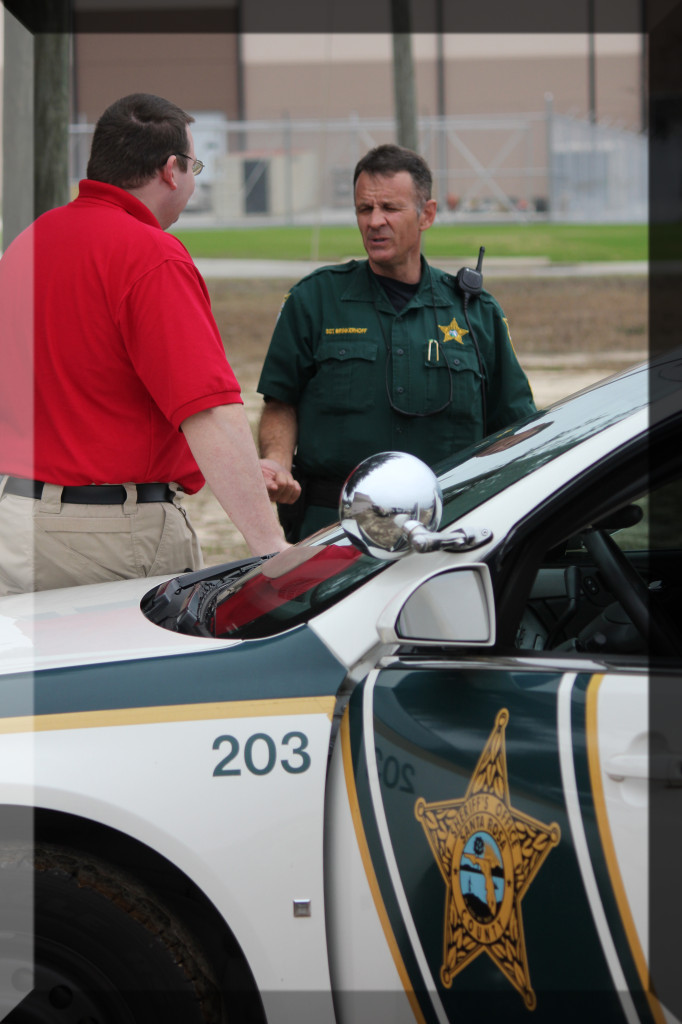 Citizens go on ride-alongs for various reasons. These include interest in a future career in law enforcement, personal interest in law enforcement, journalists wishing to write reports, and those interested in community relations. Regardless of the reason, all citizens who meet the department's eligibility requirements are generally welcome on a ride-along.
We highly encourage citizens to come out and see what we do, first hand.
Requirements
The following guidelines will be met prior to any civilian being allowed to participate in the program:
1. At least eighteen (18) years of age, unless a member of the Sheriff's Office Explorer Program;
2. Completion of Civilian Observer Application Packet;
3. No felony convictions or pending felony charges
4. No pending misdemeanor charges or convictions of misdemeanors involving moral turpitude or Domestic Violence
To begin the process, click on the button below. Fill out the application. Follow the instructions in the application process and submit the application to our Agency.
Once you complete the forms, bring them to a local substation or mail them to:
Santa Rosa County Sheriff's Office
5755 East Milton Road
Milton, Florida 32583