Inside SRSO

…
Message from Sheriff Hall:
Welcome to the Santa Rosa County Sheriff's Office Web page. I hope you will enjoy our new website. We are excited to provide a current and updated site which will be used by the community, Sheriff's Office staff and members of the media. I encourage you to spend time looking at the different pages contained within the website as you will find information related to local events, inmate information, crime prevention and also learn about the different units which make up our Agency. Of course, don't forget to visit our Facebook page.
I trust, you the citizens will view this website as another valuable tool to make Santa Rosa County a safer place to live and raise our family.
It is a great honor to serve you as your Sheriff. I truly believe that by working together, we can and will make a difference.
Sheriff Wendell Hall

General Information about Santa Rosa County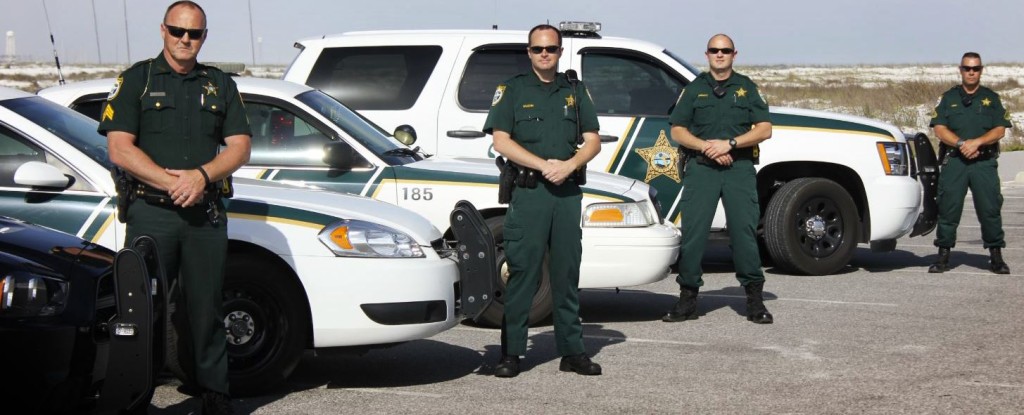 The county's southern boundary includes Navarre Beach, known today as one of the most beautiful beaches in the nation. Just west of Navarre Beach is the quiet suburban community of Gulf Breeze. North of Santa Rosa County's beach communities are the towns of Milton, Pace, Bagdad and Jay, all areas of abundant historical significance. Santa Rosa County is located in Northwest Florida, between the City of Pensacola and Fort Walton Beach.

Our county is located within the panhandle of Florida bordered by the State of Alabama to the north, the Gulf of Mexico and Santa Rosa Sound to the south the Escambia River and Escambia Bay on the west and Okaloosa County on the east. Santa Rosa County is 1,032 square miles (650,000 acres); the county's elevation varies from sea level to about 280 feet above sea level (Jay is the highest point in the county). The estimated population of the county in 2010  was 157,212.  Santa Rosa County has been recognized as one of the fastest growing counties in the State of Florida according to the latest census data.
Santa Rosa County has a large military presence. Pensacola Naval Air Station is situated to the West; This is the Home of the Blue Angels Naval Air Demonstration Squadron.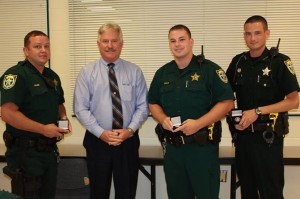 To the East, we have Eglin Air Force Base and Hurlburt Field. In Northern Santa Rosa County lies Whiting Field, where the Navy trains their pilots.  We are proud to be in the center of these installations.