We Are Hiring
Welcome to the Santa Rosa County Sheriff's Office Rec
ruiting Web-Page.  On behalf of Sheriff Bob Johnson, we are glad you stopped by. Your Law Enforcement career may have just changed in ways you haven't even imagined…yet.
We use the term, "Live and Work Where Others Vacation" because Santa Rosa County, Florida is nestled in beautiful Northwest Florida; Often referred to as "Florida's Best Kept Secret".
Santa Rosa County has seen steady growth in our population, specifically in the community of Navarre, and to a lesser extent, Gulf Breeze. Our county is also a family tourist destination, due to its great access to beaches, as well as to wilderness and protected forests, for kayaking, hiking, camping, hunting and more.
With a population of approximately 167,000 citizens
, we are considered to be on the "Lower End" of a medium siz
ed county within the State of Florida.  Our Agency jurisdiction covers roughly 1,174 square miles of which includes State forests and National Wildlife lands.
Santa Rosa is very family oriented. Our schools have been referred to as the "Top 5" best schools in the State.  We also enjoy one of the lowest crime rates in the entire state which includes 67 counties. We just don't brag about it, see for yourself on the official Florida Department of Law Enforcement Website. Follow this link: FLORIDA CRIME STATISTICS and the Board of Education Website:

Schools.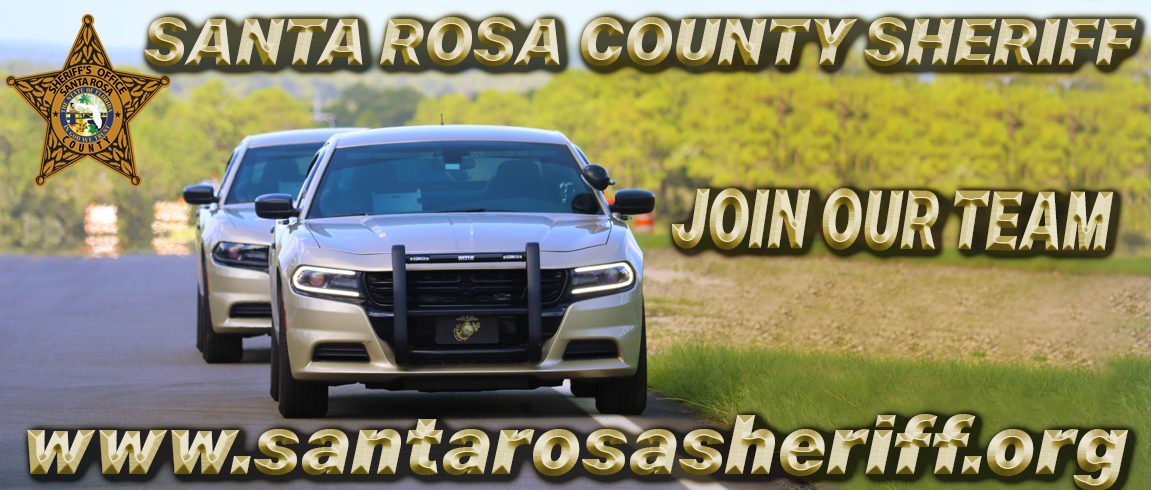 Take a to
ur of Santa Rosa County.
Click here to watch our video.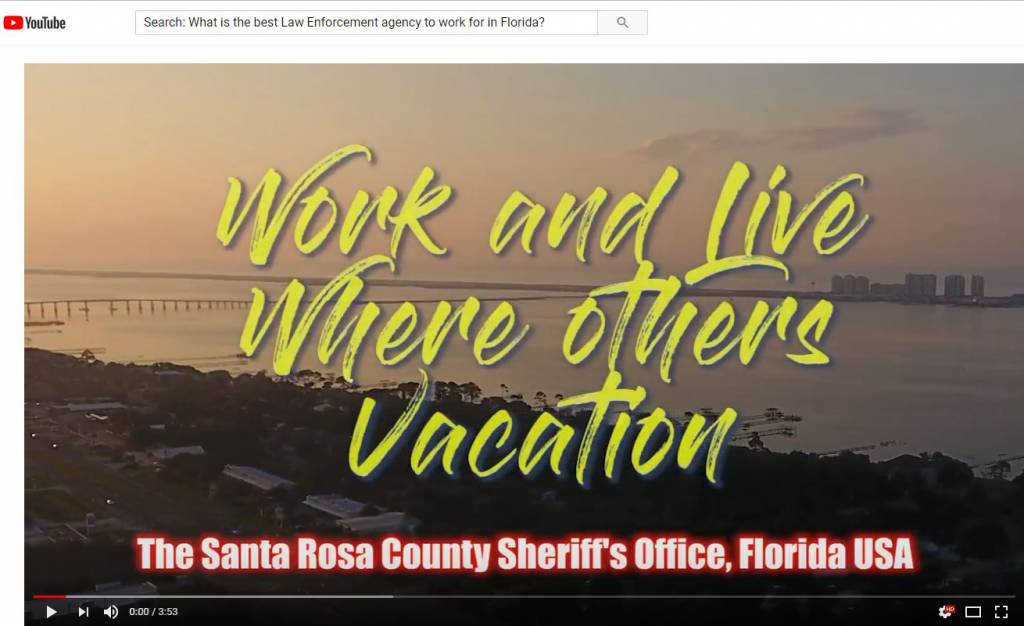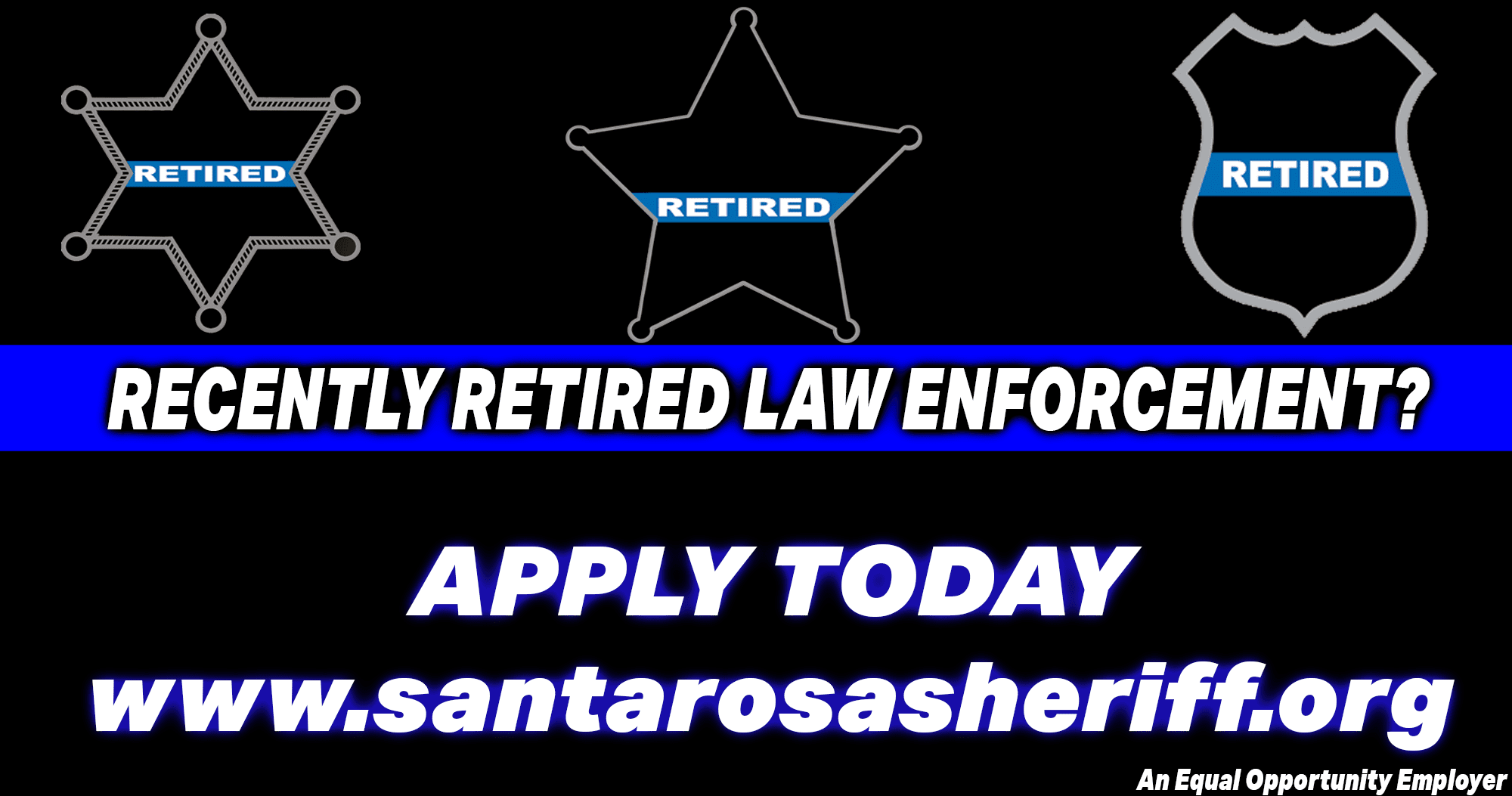 Benefits of Living and Working in Santa Rosa County
Although not as hot as south Florida, we enjoy relatively steady temperatures in the Florida Panhandle area. As well as just being more pleasant, this means that you can plan an outdoor event knowing that the weather is likely to be good.

No state taxes to pay. The Sunshine State doesn't tax you, so you just have federal taxes to worry about.

You can buy a new home for a relatively cheap price or rent an apartment or townhouse in many parts of Santa Rosa County

Lots of world class beaches and state parks to enjoy. Plus even if you live inland,  the beach is never far away – you can usually venture out to the coast and be back within a short drive. Click here for map: Map

A great place for swimming, sailing, diving, boating, snorkling or going for a walk on the white sand beaches, thanks to the warm weather and scenery. Plus there is surfing and world class fishing as well. See link: 

Beach

A great place for outdoor sports, such as fishing, golf and tennis. There are lots of high quality facilities and the weather means that you can play pretty much all year round. We have the Gulf of Mexico's longest fishing pier in Santa Rosa County. Click Here: Fishing Pier

Plenty of interesting and exotic animal life and lots of nature trails, springs, rivers, and lakes to explore. If you enjoy the woods, there are plenty of places to be completely by yourself.

Yes, Disney is only about a 6 hour drive from Santa Rosa.

The cost of living is relatively low in comparison the rest of the State.

Santa Rosa County is in the middle of 3 major military installations. Visit the nearby National Naval Aviation Museum and catch the world famous Blue Angels Aerial Demonstration Team at their Home Base of Pensacola Naval Air Station. Click Here: Naval Museum  or  US Navy Blue Angels
Benefits of Working at the Santa Rosa County Sheriff's Office
Competitive Salary – Full Time – $40,268.80 – $43,617.60 Annually, dependent upon your years of service.

We offer Paid Holidays, even if you don't work the actual holiday. If you do work the holiday, its paid at Double Time and a Half. There are 11 Paid Holidays per year.

We offer 100% Paid Overtime. There is no "Comp Bank".

NO Florida State Taxes are taken out of your check.  There is no income tax in Florida. Florida Sales Tax: Santa Rosa County sales tax rate is 7%. Florida State Tax: Florida does not have a state income tax.

Benefits are FREE to employees. Family members can be included at reasonable rates. This includes Medical, Dental and Vision. You have up to 3 Health Plan Options available to you.

We offer the Florida Retirement Insurance. You can retire and collect a great pension. Retirement contribution is paid at 97% by the County and 3% by the employee.

We also offer Deferred Compensation. This is a tax deferred savings plan available for retirement purposes.

Agency Take Home Vehicles. That's right, you get to take your Agency vehicle home with you at the end of your shift.

We offer 100% Tuition Reimbursement at local college rates. Continuing Education is an important part of a modern day Law Enforcement Agency.

There are also Salary Incentives for Training and Education. This is an added benefit to your paycheck.

Free Gym available at the main Sheriff's Administrative Facility. This is available 24 hours a day, 7 days a week.
Flexible Spending Accounts are also an option if you have a need for family health care spending and management.

Vacation time? You get 96 vacation hours PER YEAR and 96 Sick ours PER YEAR. You may not need this at all based on our shift schedules. 4-on-3 off schedule with alternating weekends. You can get 1 week off every other month in addition to the 96/96 hours already provided.

Free Life Insurance Policy for $25,000.00

Credit Union – Banking Services include checking, savings and loans.

Free Duty Uniforms.
These are just some of the great benefits of working at the Santa Rosa County Sheriff's Office. Along with upward mobility and Specialized Units, you have an unlimited potential.
Are You Ready to Make A Difference and Make a Change?
Deputies at the Santa Rosa County Sheriff's Office enjoy a wonderful relationship – partnership with our Citizens we swore to Protect and Serve. Leadership is the "Key" to a successful Agency. In 2017, Sheriff Johnson accomplished an unprecedented hurdle within his first year of service as our Sheriff. Deputies received the largest pay increase in the history of our Agency. It is the partnership between County Government and Law Enforcement which helps us make a difference within our community. As Sheriff Johnson is known for saying "90% of our Citizens love us. Unfortunately, the other 10% are our customers".
                                                                                                                      We also have civilian positions within our Agency for those who are interested.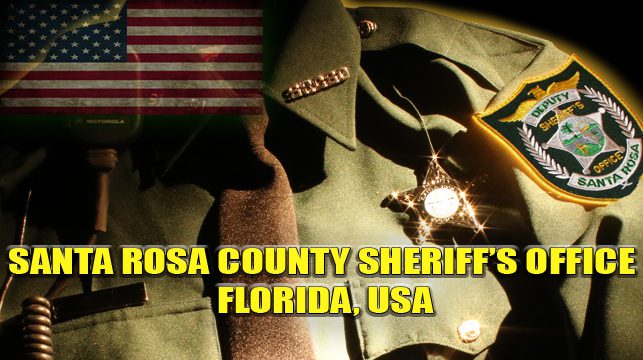 Every Chamber of Commerce in Santa Rosa County has agreed to assist anyone interested in moving to Santa Rosa County to be a Deputy Sheriff. If you are interested in additional information related to real-estate, apartments, townhouses, or any other living quarters, you can contact any of the following Chambers:
Santa Rosa County Chamber of Commerce
5247 Stewart Street
Milton, Florida 32570
Tel: 850-623-2339
Gulf Breeze Area Chamber of Commerce
409 Gulf Breeze Parkway
Gulf Breeze, FL 32561
Tel: 850-932-7888
Navarre Beach Area Chamber of Commerce
2053 Fountain Professional Court, Suite A
 Navarre, FL 32566
Tel: 850. 939.3267
4344 Highway 90
Pace, Florida 32571
Tel: 850-994-9633
Service Information you may need to come to Santa Rosa County, Florida.
Check Out Your Office
All New Dodge Chargers
SCROLL THE 360 PHOTOS
Want more information?  Contact us at 850-983-1100
Or Apply online now!

Or…Contact our HR Division at 850-983-1100
The Santa Rosa County Sheriff's Office is an equal opportunity employer.