Media Relations Unit
The Media Relations Unit is staffed by a Public Information Officer.  The PIO is responsible for releasing Sheriff's Office information to the media and the public. This is done through direct communications with the investigators and staff which work on cases. Press Releases are written and developed concerning major crimes, arrests, or other topics of interest.
In the event of a major crises, the PIO at the direction of the Sheriff will coordinate news conferences and disseminate news to the public on a timely basis. The Media Relations Unit also is also responsible for our social media outlets, such as the Sheriff's Office Website, Facebook, and Twitter accounts.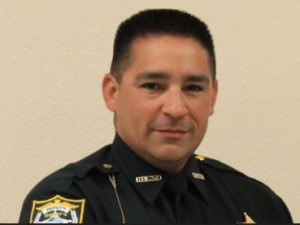 Sgt. Rich Aloy Public Information Officer 5755 East Milton Rd Milton, Florida 32583 Office : 850-983-1225 Email: RAloy@srso.net 
To assist the public and media in understanding the requirements and exemptions to Florida's open government laws, the Attorney General's Office compiles a comprehensive guide known as the Government-in-the-Sunshine manual. Details of what can and can not be released are available if you click on the button below.