Friends and Family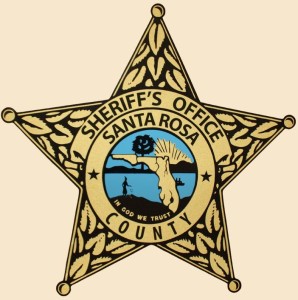 FRIENDS AND FAMILY HANDBOOK
SANTA ROSA COUNTY SHERIFF'S OFFICE
DETENTION DIVISION  
ž   As a public service, the Santa Rosa County Sheriff's Office maintains a website that provides valuable information about the agency.
ž   The site includes information about each individual offender, the organization of the Department, location and directions to the facility. You will also find detailed information regarding inmate services.
ž   The Inmate Information Center will provide you with visitation times, bond amounts, commissary information and inmate phone system. (This service is provided in English and Spanish)
ž   (850) 564-6369 Inmate Information Line – We advise you to call the information line prior to visitation to maintain the detainee you wish to visit to verify the inmate housing area. Inmates can be moved to other housing areas due to classification and disciplinary actions.
The Family and Friends handbook was created to provide you with information about the Detention Facility and what happens when someone is incarcerated.
When inmates go to jail or prison, they are not the only ones affected; their family and friends are also.
It might be hard to understand the complex process of the criminal justice system, including jails and prisons; but, when people have accurate information, they are better able to handle new experiences and make informed choices.
ž   Admission and Orientation: Admission is the process by which an inmate is brought into the legal custody of a detention facility.
ž   Classification:  Classification is a system to match the individual characteristics of an inmate to the appropriate housing area based on the inmate's risk and to ensure the safety of the public. It involves a review of many factors, including the inmate's criminal history, current charges, history of violence, escape history and gang affiliation.
PRELIMINARY HEARING/1ST APPEARANCE:
If the defendant remains in custody, he/she will be interviewed by personnel from the Probation Office the following morning for a possible Pre-Trial Release, or will be taken before a judge within 24 hours. This hearing/appearance may not apply to arrests for violation of probation, parole, conditional release or orders to take into custody.
Florida Rules of Criminal Procedure 3.130 state that except when previously released in a lawful manner, every arrested person shall be taken before a judicial officer, either in person or by electronic audiovisual device in the discretion of the court.   You may not waive your right to first appearance.  Prior to your first appearance you must have a first appearance review; therefore, you must be interviewed by the pre-trial release officer. The exceptions are persons being housed for ICE, FBOP, USM, Military contract, Private Transport companies, and inmates returning from a state prison facility regarding a case that he/she has previously been sentenced for or has already had a First Appearance.
At your first appearance, a judge will review the arrest information, advise you of your rights and appoint legal counsel (attorney) if you desire and qualify.  The judge may also set a bond regardless of previous bond determinations.  After review of the arrest information, or police action arrest, the judge checks for sufficient probable cause on the case brought against the accused person. If the bond requires GPS monitoring or House Arrest by the Santa Rosa Sheriff's Office, you will be screened by a GPS officer. If you are refused by SRSO and the Judge has authorized a private provider, it is your responsibility to set that up. The information is available on the inmate kiosk under the documents tab. If the bond requires a Drug Patch, Alcohol monitoring, that is also your responsibility to arrange. That same information may be obtained from the inmate kiosk under the documents tab.
ž    PLEA DAY:
Inmates charged with a felony, which are represented by the Public Defender's Office; do not need to appear in court for plea day, your attorney will file a written plea of not guilty on your behalf.  Defendants who have been released on a bond will appear in court on plea day.  On plea day, the defendant may plead guilty or not guilty.  The court may order a pre sentence investigation (PSI), or set a trial date.  The judge usually does not consider bond reductions or other matters at this time.
ž    Court dates are provided to Classification by the court. You can check with the pod control room to see when your next court day is, if that information is not in the computer, you will need to contact your attorney or the clerk of court. This agency does not transport you to court dates in other counties. If you have a court date in another county, it is still your responsibility to appear. You can write to that county clerk's office and advise them that you are incarcerated and inquire about an "Order to Transport." That is a document signed by a judge, allowing another agency to legally pick you up and take you to court in another jurisdiction.
ž    BONDS:
ž    Bail Bonds are one of the most misunderstood aspects of the criminal justice system.  Bonds exist to guarantee that the defendant arrives for court appearances.  The judge considers a number of factors in setting a bond, mainly the seriousness of the offense and the threat a defendant poses to the public.  The judge has a wide range of discretion in setting bonds, what types of bonds are acceptable to the court, or any reasonable conditions the defendant must meet. While in ACR, each defendant will have the opportunity to make a free call to facilitate arrangements for posting a bail. Once moved to a housing area, all calls are collect. Bail Bond agents must set up an account with the inmate phone service provider to receive calls. If you receive a bond modification and need to use a free phone, you may submit a request to the Shift Supervisor and he/she will review your request. Submitting the request does not guarantee you a free call, but the Shift OIC can evaluate your need and based on that information he/she may approve or deny the request.
ž    A. Inmates who are eligible to make bond, and have the required monetary amount in their inmate money account can submit a request to the shift supervisor to use that money to make their bond. Inmates must pay all booking and subsistence fees before making bond.
ž    B. Inmates who are eligible to make bond and have credit cards in their property, which they are requesting to use to make bond, can submit a request to the shift supervisor requesting to make their bond. The inmate will be escorted to the inmate property room and allowed to use the credit card to put the appropriate monetary amount on their inmate money account. The property clerk will then cut a check made payable to the: Clerk of Courts: and the check will be provided to ACR personnel to complete the bonding process.
ž  RELEASE ON RECOGNIZANCE BONDS (ROR):  This is your promise to appear in court, with no money or collateral needed, to secure your attendance.  ROR is seldom available to defendants charged with crimes of violence, or the more serious felony charges, and is approved by the judge.  It is almost never used with transients, or people with a history of failure to appear for court.
ž  PRE-TRIAL RELEASE (PTR):  This type of release is set up by the County Judge or the Probation Office.  Terms and conditions will apply.
ž  SIGNATURE BONDS:  These are similar to an ROR bond; however, in this case another person cosigns with the defendant and they become responsible for seeing that the court appearance is met.
PROPERTY BONDS:
These bonds involve persons with real estate property in Santa Rosa County and wish to use it as security and meet conditions as follows:
(a) Property cannot be under homestead exemption
(b) Property has no liens, mortgages, or judgments against it.
(c) Use of the property for bonding purposes is approved by all members who are listed as owners of said property.
(d) Property value is the bonding amount or greater.
(e) Property in other counties in Florida may be used for bond, if the Sheriff of that county will verify sufficiency and ownership of the property to be used.
(f) The defendant or his/her designee must retain a law firm to handle the property's title search.
BONDS: 
Cash bonds are used when a deposit of cash money or an approved certified check is used to guarantee court appearance(s).  Cash deposited as a bond is returned to the depositor when the case is finished minus any fines, or a cost owed in the case the bond was made or any other outstanding cases where fines and costs are outstanding.  The defendant may be the depositor and all fines and restitution will be deducted prior to any refunds.
Professional Bonds are posted by licensed bondsmen by the State of Florida.  These bondsmen are registered with the Clerk of the Circuit Court and the Sheriff in Santa Rosa County.  A bondsman's fee is 10% of your bond amount with a minimum of $100.  This fee is not refundable.  A bondsman often requires collateral or a cosigner.  It is usually easier to have a family member or friend meet with the bondsman rather than the defendant.
Request for bond reduction(s) are filed by your attorney to the assigned trial judge.
ž   Inmates are charged a $20.00 booking fee at the time of booking and a $2.00 per day subsistence fee for each day of incarceration. (the $2.00 subsistence fee is waived during the time inmates are assigned as inmate workers)
ž   If an inmate's account has a negative balance when monies are deposited, 50% will go toward their negative balance and 50% will be available for them to order commissary and/or fresh favorites.
Commissary
ž   Commissary is a term the Department uses for the service from which inmates are allowed to purchase items. Commissary provides a variety of personal hygiene products, food and snack items, undergarments and writing materials.
Each inmate may spend up to $200.00 per week for commissary, fresh favorites and Go Cart items. *Effective January 29, 2015 the amount will change to $300.00*
All commissary order forms are available on the inmate kiosk located in each housing area for the inmate(s) to order these types of items.
Inmates can be restricted from ordering certain items due to medical or disciplinary restrictions.
A kiosk machine is located in the front lobby of the Sheriff's department which allows family members to deposit cash or use a credit/debit card to deposit money into inmates commissary and/or phone accounts.
This provides inmates with funds to purchase items that are not provided by the facility and the ability to make phone calls. Family and friends can also access the kiosk system from their home computer. Go online to touchpaydirect.com, select the
state and facility and click on smart deposit. This will walk you thru the system and you can deposit with Visa, MasterCard, or PayPal. There is a fee for these transactions.
ICARE:
You may order care packages to send to an inmate in the Santa Rosa County Detention Facility. ICARE packages are limited to one per week and are contingent upon any restrictions the inmate may have due to a medical or disciplinary restrictions.  Order on line at Icaredirect.com/en-US/CorCentral/SantaRosaCommissary.
Communications:
A personal identification number (PIN) is assigned to each inmate in order to use the phones. The facility provides "collect call only" telephones to inmates for outgoing calls. In order to receive phone calls from an inmate, you must set up an account by contacting:
DSI/GTL Advance Pay Automated System  at 800-483-8314 or offenderconnect.com
GTL Billing Customer Service 877-650-4249
When inmates place a call, the called party must either:
Press 8 for costs of call
Press 5 to accept call
Hang up to decline the call
Call 877-650-4249 to block future calls from the facility, customer assistance and billing.
Once a number has been blocked, only the person the number is listed to may unblock the number by calling:
866-230-7761
Billing Problems:
AdvancePay Automated System  800-483-8314
GTL  Billing Customer Service  866-230-7761
Monday – Friday 7am to 11pm Central time
Saturday & Sunday 8 am to 7pm Central time
Inmates who are hearing impaired will be provided with a TDD/TTY machine in order to make phone calls.
Inmate phones are turned on between 8am to 11pm Central time
The use of a "collect call only" telephone is deemed a privilege and may be restricted for disciplinary purposes
Inmates are not allowed to receive telephone calls.
The kiosk machine located in the lobby will accept: Visa, MasterCard or your bank Debit card. There is a fee for all transactions. Our Facility Locator # is 232501. An email address is needed for a receipt when using this machine for commissary and telephone accounts. 
Inmate Mail
Mail all Inmate letters to:
Santa Rosa County Jail
c/o Inmate Name – as booked
P.O. Box 7129
Milton, FL  32572
There is no limit to the amount of mail one can receive. There are restrictions on the content of the mail. Mail must not contain:
•Frontal nudity
•Pornographic material
•Descriptions for brewing/manufacturing alcoholic beverages, weapons, drugs, etc.
•Descriptions or pictures of blue prints, drawings, or similar descriptions of any jail facility or correctional institution.
What is PREA?
The Prison Rape Elimination Act (PREA) was signed into public law in September 2003 by President Bush and establishes a zero-tolerance standard against sexual assaults and rapes of incarcerated persons.
In compliance with PREA, the Santa Rosa County Sheriff's Department maintains a zero (0) tolerance for all forms of inappropriate sexual conduct. Retaliation against offenders or staff is also prohibited as is False Reporting of a Crime.  Any person who violates the above will be charged, with the appropriate violation. For those found guilty, they will receive the fullest sanction and the case may be referred for criminal prosecution. Staff persons who commit violations of these acts are also subject to personnel sanctions and possible criminal prosecution.
PREA Manager– Capt. Stearns   (850) 983-1138
PREA Coordinator– Cpl. A. Lewis (850) 983-1210
SEXUAL ABUSE REPORTING
SRSO Detention Division Jail inmates can privately report sexual abuse, sexual harassment, retaliation by other inmates or staff and staff neglect by using the following:
a. Verbal reporting
b. Request forms
c. Grievance forms
d. Third-party reporting
e. Lakeview Rape Crisis Hotline 850-433-7273 (toll free, non-recorded) or write to the rape crisis center at:
Victim Services, Bldg. H.
1221 W. Lakeview Ave.
Pensacola, FL. 32501
National Sexual Assault/Abuse Hotline -1-800-656-HOPE (4673) toll free, non-recorded
Any information regarding criminal activity, including sexual offenses, revealed to the National Sexual Assault/Abuse or Lakeview Rape Crisis Hotline staff will be held completely confidential, unless the agency is required to reveal this information under State or Federal Law.
For Foreign nationals- If you have been the victim of a sexual assault, and are a non-U.S. citizen who is arrested or detained, you may request to notify your country's consular officer here in the United States of your situation. A consular officer may be able to help you obtain legal representation, contact your family and visit you in detention, among other things. If you are requesting to notify your consular officer in reference to a sexual assault, you can submit a request on the inmate kiosk or submit a hand written request to the Shift Supervisor. Be sure to include the country, of the Consulate, you are requesting to notify.
ž   Disciplinary System:
ž   The disciplinary system is designed to hold inmates to the same level of individual responsibility as a member of the free public.
ž   A disciplinary report is an allegation that an inmate violated a departmental rule. A disciplinary hearing will be conducted by an Disciplinary Hearing Officer(s) who are assigned to each shift.  If the inmate is found not guilty, the disciplinary report will be dismissed. If the inmate is found guilty, the DHO will determine the appropriate sanctions according to sanctions and inmate's past disciplinary history while incarcerated.
ž   Educational Programs:
ž   The General Educational Diploma (GED) program offers instruction and testing for inmates who wish to earn a high school diploma through the examination process.
ž   Alcoholics Anonymous (AA)
ž   Anger Management
ž   Substance Abuse
ž   Most Excellent Way
ž   Veterans Outreach
ž   Transition Services:
ž   As inmates approach release, the Transition Coordinator will assist them with planning and placement for their exit to the community. Inmates may be helped through referrals, housing and clothing resources and counseling services.
ž   What happens if an inmate has no money? Inmates who meet the Department's guidelines for being indigent will be supplied with essentials such as personal hygiene items, writing materials and undergarments.
ž   Inmate Safety:
ž   Correctional staff is available to the inmate population twenty-four hours a day. Supervisory staff is assigned to all shifts to ensure any issues that arise are handled in an appropriate and timely manner.
ž   If an inmate has any concerns, he or she should immediately report them to any staff member.  Inmates can communicate with staff in writing, via the inmate kiosk and in person.
ž   Are services available for inmates who become depressed or despondent? Yes. All inmates are screened upon intake and assessed for signs and symptoms of depression. At any time a staff member detects a need for intervention, they can refer the inmate to mental health for an evaluation, without the inmate requesting it. Inmates may communicate with medical staff in writing, via the inmate kiosk and in person.
ž   The family might be the only person the inmate has communicated feelings with. You must notify the facility immediately if your loved one has expressed feelings of depression.
ž   Another thing to consider is that sometimes bad news can have a negative affect on an inmate.
ž   Medical and Mental Health:
ž   Mental and medical health care are provided by a contracted medical service 24 hours a day, 7 days a week. Inmates may communicate with medical staff during initial screenings, Nurse sick call, Doctor call, in writing or via the inmate kiosk.
ž   Dental Care:
ž   Dental Care is provided under the direction and supervision of a Dentist licensed in the State of Florida.
ž   Medical records are confidential. You will not be able to receive any health care information regarding an inmate unless he or she has signed a release of information indicating the information may be shared with you.
1.         Inmate Funeral Transport
2.         Arrangements can be made to transport an inmate to a funeral if:
a.     The funeral is in Santa Rosa County Florida
b.     The deceased is of the immediate family of the inmate to include: parent, child, sibling, spouse, grandparent (this requires verification)
c.      If the inmate is located in another institution, the Administrator of Warden of that institution must approve the transport and advise as to specifics, to include required restraints, and any medical condition.
3.         Pre- payment is required and fees are as follows:
a.     Mandatory – Two Detention Deputies at $24.63 each per hour, minimum of four hours. This time starts when the Detention Deputies leave the SRSO Detention Facility and ends when the Deputies return to the SRSO facility. (after delivering inmate to home facility.)
b.     Mileage is at a cost of 51.5 cents per mile. Calculation begins at the SRSO detention facility, includes the inmate pick up to the funeral and back to the home facility and ends upon return to SRSO detention facility.
4.         If a funeral transport is not a feasible option, it is advisable to attempt to obtain a furlough (temporary release) for the inmate. It Is necessary to contact the Judge presiding over the inmate's case. This may be accomplished through the inmate's Attorney assigned to the case. When signed, an order will be sent to our facility specifically stating the dates and times of release and return for the inmate. Upon release, the inmate is solely responsible for travel arrangements and expenses.
5.         The Detention facility does not authorize furlough's.
6.         Contact person: Ms. Stoughton  (850) 983-1185- Transition Coordinator
ž   RELEASING OF PERSONAL PROPERTY:
ž   It is the responsibility of the inmate to make arrangements to have someone pick up all property not to be taken with the inmate when they are released to any other agency.  Property not picked up prior to the inmate's release or transfer will be disposed of.
ž   In order to release an inmate's property, a Hold Harmless form must be filled out by the inmate. Once the Hold Harmless is complete, the inmate must submit a request to property informing the property clerk that you have a completed form to be picked up. An inmate's property cannot be released until/unless the form has been completed and received by the property clerk. It is the jail policy that if a prisoner gives permission to a member of his/her family, friend or acquaintance to pick up any item of their property, the person picking up the item must take ALL of the prisoner's property, excluding clothing articles, prior to release.
ž   Property will not remain in the facility after your release.  Inmates will only be permitted to release their property once during each incarceration.  (Requests from inmates that have been sentenced to DOC, to release their property a second time will be forwarded to the Support Supervisor for approval.)
ž    Physical address
SANTA ROSA SHERIFF'S OFFICE
5755 EAST MILTON ROAD
MILTON, FL 32583

Other important contact information:
TRANSITION COORDINATOR/ NOTARY: Patricia Stoughton:  1-850-983-1185
SUPPORT LIASION/ NOTARY: Barbara Richardson: 1-850-983-1177
ARAMARK CONTACTS: 1-850-983-1152
žFREQUENTLY USED ADDRESSES & PHONE NUMBERS
National Sexual Assault/Abuse Hotline
1-800-656-HOPE (4673)
Santa Rosa County Sheriff's Office                                   Escambia County Courthouse
P.O. Box 7129                                                                     P.O. Box 333
Milton, FL  32583                                                                  Pensacola, FL  32591
850-983-1100                                                                       850-595-4310
Office of the Public Defender                                              Escambia County Public Defender
5210 Willing St.                                                                     P.O. Box 12666
Milton, FL  32570                                                                  Pensacola, FL  32591
850-983-5600                                                                       850-595-4100
County Probation-Santa Rosa                                            County Probation – Escambia
6816 Caroline St.                                                                  2251 N. Palafox St.
Milton, FL  32570                                                                  Pensacola, FL  32501
850-623-0178                                                                       850-595-3100
State Probation-Santa Rosa                                               State Probation-Escambia
6738 Caroline St.                                                        2251 N. Palafox St.
Milton, FL  32570                                                        Pensacola, FL  32501
850-983-5300                                                             850-535-3100
Santa Rosa County Courthouse                               Okaloosa County Sheriff's Office
P.O. Box 472                                                               1250 Eglin Parkway
Milton, FL  32572                                                        Shalimar, FL  32579
850-981-5554                                                             850-651-7400
State Attorney-Santa Rosa                                        Okaloosa County Dept. Of Corrections
6495 Caroline St. Suite S                                           1200 James Lee Blvd.
Milton, FL  32570                                                        Crestview, FL  32536
850-981-5500                                                             850-689-5690
Family Law                                                                  County Probation-Okaloosa
P.O. Box 472                                                               45 Beal Parkway
Milton, FL  32572                                                        Ft Walton Beach, FL  32548
850-981-5554                                                             850-398-4600
Major Killam
Administrative Detention Major
Capt. Cotton
Administrative Security Operations
Lt. Gehringer
Administrative Operations Lieutenant
Capt. Stearns
Administrative Operations Captain