Friends and Family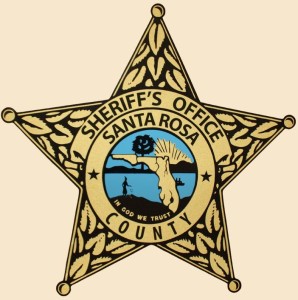 FRIENDS AND FAMILY HANDBOOK
SANTA ROSA COUNTY SHERIFF'S OFFICE DETENTION DIVISION  
ž   As a public service, the Santa Rosa County Sheriff's Office maintains a website that provides valuable information about the agency. ž   The site includes information about each individual offender, the organization of the Department, location and directions to the facility. You will also find detailed information regarding inmate services. ž   The Inmate Information Center will provide you with visitation times, bond amounts, commissary information and inmate phone system. (This service is provided in English and Spanish) ž   (850) 564-6369 Inmate Information Line – We advise you to call the information line prior to visitation to maintain the detainee you wish to visit to verify the inmate housing area. Inmates can be moved to other housing areas due to classification and disciplinary actions.
The Family and Friends handbook was created to provide you with information about the Detention Facility and what happens when someone is incarcerated. When inmates go to jail or prison, they are not the only ones affected; their family and friends are also. It might be hard to understand the complex process of the criminal justice system, including jails and prisons; but, when people have accurate information, they are better able to handle new experiences and make informed choices.
ž   Admission and Orientation: Admission is the process by which an inmate is brought into the legal custody of a detention facility.   ž   Classification:  Classification is a system to match the individual characteristics of an inmate to the appropriate housing area based on the inmate's risk and to ensure the safety of the public. It involves a review of many factors, including the inmate's criminal history, current charges, history of violence, escape history and gang affiliation.  
SEXUAL ABUSE In compliance with PREA, the Santa Rosa County Sheriff's Office is committed to emphasizing a ZERO tolerance of the sexual abuse of inmates, either by staff or other prisoners. Sexual abuse affects everyone, either directly or through the experiences of those we care about. It is not only a women's issue, as it can affect persons of any gender, age, race ethnic group, socioeconomic status, sexual orientation, or disability. Sexual battery as defined by FSS 794.011 means oral, anal, or vaginal penetration by, or union with, the sexual organ of another or the anal or vaginal penetration of another by any other object: however, sexual battery does not include an act done for a bona fide medical purpose.
SEXUAL ABUSE REPORTING SRSO Detention Division Jail inmates can privately report sexual abuse, sexual harassment, retaliation by other inmates or staff and staff neglect by using the following:
a. Verbal reporting
b. Request forms
c. Grievance forms
d. Third-party reporting
e. Lakeview Rape Crisis Hotline 850-433-7273 (toll free, non-recorded) or write to the rape crisis center at: Victim Services, Bldg. H. 1221 W. Lakeview Ave. Pensacola, FL. 32501 National Sexual Assault/Abuse Hotline -1-800-656-HOPE (4673) toll free, non-recorded   Any information regarding criminal activity, including sexual offenses, revealed to the National Sexual Assault/Abuse or Lakeview Rape Crisis Hotline staff will be held completely confidential, unless the agency is required to reveal this information under State or Federal Law. f. For Foreign nationals- If you have been the victim of a sexual assault, and are a non-U.S. citizen who is arrested or detained, you may request to notify your country's consular officer here in the United States of your situation. A consular officer may be able to help you obtain legal representation, contact your family and visit you in detention, among other things. If you are requesting to notify your consular officer in reference to a sexual assault, you can submit a request on the inmate kiosk or submit a hand written request to the Shift Supervisor. Be sure to include the country, of the Consulate, you are requesting to notify. g. For detainees with Immigration holds-The Community and Detainee Helpline is a toll-free service that can be reached by dialing 1-888-351-4024. This is a toll free number and has been made a non-recorded number by the facility, for the purpose of reporting sexual assault/abuse. Live trained operators are available Monday through Friday (excluding holidays) from 8:00 a.m. to 8:00 p.m. (Eastern Time) Language assistance, including Spanish operators, is also available. Individuals with a hold for Immigrations can speak to an operator to report an incident of sexual assault or sexual abuse.   A video which contains comprehensive educational PREA information, on sexual abuse awareness and prevention, is provided to inmates daily in all housing areas.   SEXUAL ABUSE AWARENESS HOW TO PREVENT POTENTIAL SEXUAL ABUSE
Be aware of situations that make you feel uncomfortable. Trust your instincts. If it feels wrong, LEAVE.
Don't let your manners get in the way of keeping yourself safe. Don't be afraid to say "NO" OR "STOP IT NOW"
Walk and stand with confidence. Many abusers choose victims who look like they won't fight back or are emotionally weak.
Avoid talking about sex, and casual nudity. These things may be considered a come-on, or make another inmate believe that you have an interest in a sexual relationship.
Do not accept commissary items or other gifts from other inmates. Placing yourself in debt to another inmate can lead to the expectation of repaying the debt with sexual favors.
Avoid secluded areas. Position yourself in plain view of staff members. If you are being pressured for sex, report it to a staff member immediately.
  WHAT TO DO IF YOU ARE SEXUALLY ABUSED
Get to a safe place. REPORT THE ATTACK TO A STAFF MEMBER IMMEDIATELY. The longer you wait to report the attack the more difficult it is to obtain the evidence necessary for a criminal and/or administrative investigation.
Do not shower, brush your teeth, use the restroom, or change your clothes.       You may destroy important evidence.
If you are a victim or witnessed an attack, but you yourself are unwilling to report it to a staff member you can fill out an inmate request to any staff member, shift OIC, the Facility Inspector, Chaplain, Mental Health or Medical personnel. Seek the support of a trusted friend, family member or staff member, such as the Chaplain. The days ahead can be traumatic and it helps to have people who care about you to support you.
Seek professional help. Mental health staff is available for crisis care to listen and offer support.
  ACTIONS TAKEN WHEN AN ALLEGATION OF SEXUAL ABUSE IS REPORTED:
Alleged victim and abuser will be separated
If the abuse occurred within a time period that still allows for the collection of physical evidence, the alleged victim will be instructed not to take any action that could destroy physical evidence; including washing, brushing teeth, changing clothes, urinating, defecating, drinking or eating
If the abuse occurred within a time period that still allows for the collection of physical evidence, the alleged aggressor will be instructed not to take any action that could destroy physical evidence; including washing, brushing teeth, changing clothes, urinating, defecating. Drinking or eating
Alleged victim will be seen and evaluated by Medical
Alleged aggressor will be seen and evaluated by Medical
Alleged victim and abuser will be housed separately and alone until assessed by Medical and Mental Health
The incident will be fully documented
All documentation will be forwarded for Criminal or Administrative Investigation
Alleged victim and abuser will be evaluated for re-housing by Classification and the PREA Coordinator
  FACTS FOR THE INMATE THAT SEXUALLY ABUSES OTHER INMATES
You will be criminally charged under Florida Law. You will be issued a disciplinary report. If found guilty, sanctions will be harsh.
Your supervision level will be reviewed and likely increased, which could mean a transfer to a higher security classification with significantly less freedom of movement and limited privileges.
If you have family, how will this affect them and/or how will it affect their ability to visit you?
  TO REDUCE IMMEDIATE FEELINGS OF ANGER OR AGGRESSION
Try talking to or writing a friend.
Meditate or do breathing exercises to relax.
Engage in some type of exercise.
Request to see Mental Health
Consider participating in programs offered by the facility designed to control anger and reduce stress
  DID YOU KNOW
Sexual abuse has nothing to do with the victim's present or future sexual orientation. Victims may be either heterosexual or homosexual.
A survivor is not at fault for the rape, even if she/he was in a secluded area, or had previous consensual sex with the attacker.
It is common for survivors of sexual assault to have feelings of embarrassment, anger, guilt, panic, depression and fear even several months or years after the attack. Other common reactions include loss of appetite, nausea or stomachaches, headaches, loss of memory and/or trouble concentrating and changes in sleep patterns.
Additional Sexual Abuse prevention, reporting and educational information is located on the inmate kiosk.
UNAUTHORIZED PHYSICAL CONTACT: ALL physical contact initiated by an inmate with Deputies/staff is UNAUTHORIZED. Any such physical contact could be perceived as battery on a law enforcement officer and may result in a sentence of FIVE (5) years in state prison (Florida Statute 784.07). For your own protection and security, DO NOT engage in this type of behavior.
PENALTIES FOR FILING A FALSE REPORT:  Filing a false police report is prohibited in Florida by statute. According to Florida Statute 817.49, anyone who knowingly misleads the authorities or who causes someone else to mislead the police about the commission of a crime is guilty of a misdemeanor of the first degree. The statute covers those who not only lie to the police, but those who report crimes that were not actually committed as well as misinformation about crimes that were. According to Florida Statute 775.082(d), under Florida law, the maximum penalty for a person convicted of providing a false report to law enforcement about any crime, a first degree misdemeanor, is a one-year prison term and a fine of $1,000. However, for a person convicted of providing a false report about a capital felony, the maximum penalty is a five-year prison term and a fine of $5,000. The severity of the prison term and fine given, however, is up to the discretion of the sentencing judge and varies depending on the facts of the case, and the prior criminal record of the defendant. Florida Statute 775.082 (2) further orders the defendant to pay court costs.
ADMISSIONS: Upon entry you will be seen by a medical staff member at/during the booking process. Following an arrest is the booking process. This involves an Admission, Classification and Release (ACR) Officer recording basic information, most of this is received from the defendant. Fingerprints and a photograph are required at this time. During the initial booking process and pursuant to F.S.S. 943.325 (3) (b), qualifying offenders will be required to submit an oral swab (DNA sample) to FDLE for inclusion into the DNA database. An opportunity is provided at the time of booking for the defendant to make at least one completed free local call or one completed collect long distance call after being processed into the facility; afterwards inmates can use the collect phones in all housing areas.   In most cases, especially misdemeanor offenses, bonds may be posted immediately after booking. In a warrant arrest, the bond amount has been predetermined by the judge who issued the warrant; or the arresting officer may set a bond from a pay schedule furnished by the court. The bond will indicate the date you are to appear in court, for your "Plea Day".
PRELIMINARY HEARING/1ST APPEARANCE: If the defendant remains in custody, he/she will be interviewed by personnel from the Probation Office the following morning for a possible Pre-Trial Release, or will be taken before a judge within 24 hours. This hearing/appearance may not apply to arrests for violation of probation, parole, conditional release or orders to take into custody.   Florida Rules of Criminal Procedure 3.130 state that except when previously released in a lawful manner, every arrested person shall be taken before a judicial officer, either in person or by electronic audiovisual device in the discretion of the court.  You may not waive your right to first appearance. Prior to your first appearance you must have a first appearance review; therefore, you must be interviewed by the pre-trial release officer. The exceptions are persons being housed for ICE, FBOP, USM, Military contract, Private Transport companies, and inmates returning from a state prison facility regarding a case that he/she has previously been sentenced for or has already had a First Appearance.   At your first appearance, a judge will review the arrest information, advise you of your rights and appoint legal counsel (attorney) if you desire and qualify. The judge may also set a bond regardless of previous bond determinations. After review of the arrest information, or police action arrest, the judge checks for sufficient probable cause on the case brought against the accused person. If the bond requires GPS monitoring or House Arrest by the Santa Rosa Sheriff's Office, you will be screened by a GPS officer. If you are refused by SRSO and the Judge has authorized a private provider, it is your responsibility to set that up. The information is available on the inmate kiosk under the documents tab. If the bond requires a Drug Patch, Alcohol monitoring, that is also your responsibility to arrange. That same information may be obtained from the inmate kiosk under the documents tab.
PLEA DAY: Inmates charged with a felony, which are represented by the Public Defender's Office; do not need to appear in court for plea day, your attorney will file a written plea of not guilty on your behalf. Defendants who have been released on a bond will appear in court on plea day. On plea day, the defendant may plead guilty or not guilty. The court may order a pre sentence investigation (PSI), or set a trial date. The judge usually does not consider bond reductions or other matters at this time.   Court dates are provided to Classification by the court. You can check with the pod control room to see when your next court day is, if that information is not in the computer, you will need to contact your attorney or the clerk of court. This agency does not transport you to court dates in other counties. If you have a court date in another county, it is still your responsibility to appear. You can write to that county clerk's office and advise them that you are incarcerated and inquire about an "Order to Transport." That is a document signed by a judge, allowing another agency to legally pick you up and take you to court in another jurisdiction.
CLASSIFICATION: After the booking process, you will be housed according to your classification. The purpose of classification is to place you in one of several categories of housing, to help assure proper security and protection for the inmate. There is an established criterion to classify all inmates into the correct security classification and to identify inmates that have special needs. Classification will reassess the status of all inmates, in one-on-one interviews, within 30 days of being incarcerated or any time there is a change in the criteria on which the original classification was based; an inmate's status may change requiring re-evaluation of custody and housing.   All inmates can be moved to other areas of the jail, as needed for classification purposes. Guidelines for moving close management (CM) inmates are as follows: close management inmates must be escorted by two officers and wear leg shackles and hand-cuffs when they are moved outside of their housing area, or outside of the facility, to accommodate an inmate's request or court appearance.   Pregnant inmates: shackles will not be placed on pregnant females. Wrist restraints must be applied in such a way that the pregnant inmate is able to protect herself in the event of a forward fall. The use of restraints on a pregnant inmate is limited during the third trimester, labor, delivery and post partum recovery. If restraints are required (for the safety of the inmate or others) they are to be applied in the least restrictive manner necessary and documented in an incident report.   Inmates who have jewelry that cannot be removed will be placed in Administrative Lockdown for their safety and the safety of others, until such time that the jewelry can be removed.   Based on their housing classification, inmates housed in segregated housing, will not be permitted to attend scheduled classes such as, AA, substance abuse or church with general population inmates. Based on the lack of available volunteers, one-on-one sessions are not offered.   Inmates housed in segregated housing, can submit a request to the facility Chaplain for a one-on-one meeting.   Segregated housing includes: Protective custody PREA Protective custody Disciplinary confinement Administrative confinement  
BONDS: Bail Bonds are one of the most misunderstood aspects of the criminal justice system. Bonds exist to guarantee that the defendant arrives for court appearances. The judge considers a number of factors in setting a bond, mainly the seriousness of the offense and the threat a defendant poses to the public. The judge has a wide range of discretion in setting bonds, what types of bonds are acceptable to the court, or any reasonable conditions the defendant must meet. While in ACR, each defendant will have the opportunity to make a free call to facilitate arrangements for posting a bail. Once moved to a housing area, all calls are collect. Bail Bond agents must set up an account with the inmate phone service provider to receive calls. If you receive a bond modification and need to use a free phone, you may submit a request to the Shift Supervisor and he/she will review your request. Submitting the request does not guarantee you a free call, but the Shift OIC can evaluate your need and based on that information he/she may approve or deny the request.
Inmates who are eligible to make bond, and have the required monetary amount in their inmate money account can submit a request to the shift supervisor to use that money to make their bond. Inmates must pay all booking and subsistence fees before making bond.
Inmates who are eligible to make bond and have credit cards in their property, which they are requesting to use to make bond, can submit a request to the shift supervisor requesting to make their bond. The inmate will be escorted to the inmate property room and allowed to use the credit card to put the appropriate monetary amount on their inmate money account. The property clerk will then cut a check made payable to the: Clerk of Courts: and the check will be provided to ACR personnel to complete the bonding process.
RELEASE ON RECOGNIZANCE BONDS (ROR): This is your promise to appear in court, with no money or collateral needed, to secure your attendance. ROR is seldom available to defendants charged with crimes of violence, or the more serious felony charges, and is approved by the judge. It is almost never used with transients, or people with a history of failure to appear for court.
PRE-TRIAL RELEASE (PTR): This type of release is set up by the County Judge or the Probation Office. Terms and conditions will apply.
SIGNATURE BONDS: These are similar to an ROR bond; however, in this case another person cosigns with the defendant and they become responsible for seeing that the court appearance is met.  
PROPERTY BONDS: These bonds involve persons with real estate property in Santa Rosa County and wish to use it as security and meet conditions as follows:   (a)   Property cannot be under homestead exemption. (b)   Property has no liens, mortgages, or judgments against it. (c)   Use of the property for bonding purposes is approved by all members who are listed as owners of said property. (d)   Property value is the bonding amount or greater. (e)   Property in other counties in Florida may be used for bond, if the Sheriff of that county will verify sufficiency and ownership of the property to be used. (f)    The defendant or his/her designee must retain a law firm to handle the property's title search.
CASH BONDS: Cash bonds are used when a deposit of cash money or an approved certified check is used to guarantee court appearance(s). Cash deposited as a bond is returned to the depositor when the case is finished minus any fines, or a cost owed in the case the bond was made or any other outstanding cases where fines and costs are outstanding. The defendant may be the depositor and all fines and restitution will be deducted prior to any refunds. Professional Bonds are posted by licensed bondsmen by the State of Florida. These bondsmen are registered with the Clerk of the Circuit Court and the Sheriff in Santa Rosa County. A bondsman's fee is 10% of your bond amount with a minimum of $100. This fee is not refundable. A bondsman often requires collateral or a cosigner. It is usually easier to have a family member or friend meet with the bondsman rather than the defendant.   Request for bond reduction(s) are filed by your attorney to the assigned trial judge.
No member of the Santa Rosa County Sheriff's Office can recommend a specific Bail Bonds company.  
INMATES SENTENCED TO COUNTY JAIL: A sentenced prisoner is required to work unless declared disabled by the jail physician. Failure to work will result in a disciplinary action and forfeiture of all or part of state gain time provided for inmate workers per FSS 951.21. Work release inmates will receive state gain time only. Weekenders must do the total amount of their sentenced time. Able bodied inmate workers will clean the cells of physically bedridden and mentally impaired inmates who are unable to work due to their disabilities. Once sentenced, Classification will compute the sentence with all applicable credit for time served, state gain time, medical gain time, and/or inmate worker credit and update the Jail Book module. Credit for time served on felony and misdemeanor cases is calculated by the Classification Department. If you feel that the amount of credit calculated is incorrect, submit a request to Classification, via the kiosk, and describe in as much detail as possible. Provide any dates of previous incarcerations on the case, names of any other agencies in which you were arrested on the case in question. Providing this information will allow Classification to review your request in a more expeditious manner. Release dates can be obtained from the pod control tower once they have been entered into Jail Book.   Classification does not check for warrants from outside agencies during your incarceration. That is done at the time of release. "Hold" information can be obtained from the pod tower operator.  
  VISITATION:   Overview: Visitation is offered, via HomeWav, Monday through Sunday from 8:00 A.M to 11:00 P.M (excluding lockdown from 6:00 P.M to 7:30 P.M). The Santa Rosa County Sheriff's office allows the public to participate in visitation by visiting from the Front Lobby of the jail or away from the jail utilizing a home computer, laptop, tablet, or cell phone. Detention personnel have up to 24 hours to approve or deny each registrant. All visits are recorded and monitored by Detention Personnel with the exception of a professional visit (Attorneys, Clergy, etc.). It is the responsibility of the visitor and the inmate to arrange a visitation session. Any visitor or Inmate that violates the rules will have his or her visit terminated and will have his or her visitation rights suspended or revoked. Any reinstatement of visitation rights must be approved by the Detention Major or designee.   VISITATION HOURS:   Front Lobby (Free to the Public):                                                            Front Lobby (Paid Visitation):
| | | | | |
| --- | --- | --- | --- | --- |
| DAYS | TIMES | | DAYS | TIMES |
| Monday- Friday | 8:00 a.m. -5:00 p.m. | | Monday – Friday | 5:01 p.m. -6:00 p.m. & 7:30 p.m.- 11:00 p.m. |
| | | | Saturday & Sunday | 8:00 a.m. – 6:00 p.m. & 7:30 p.m. – 11:00 p.m. |
Front Lobby Visitation:   Visitation conducted in the front lobby will be conducted on a first come first serve basis. Visitation sessions will be limited to twenty minutes with a two hour break in between each visit. Visitors will have up to two hours of free visitation a week   Offsite Visitation:   Visitation conducted away from the facility will be charged the standard rate of .50 cents a minute. Visitation sessions will be limited to thirty minutes per session.   INTRODUCING ANY CONTRABAND, INCLUDING TOBACCO, INTO A FACILITY IS A FELONY OFFENSE UNDER FLORIDA STATUTE 951.22. VISITORS WILL BE BARRED AND CAN BE CRIMINALLY CHARGED FOR BRINGING CONTRABAND INTO THE JAIL.  
DRESS CODE FOR VISITORS:
1.     Shorts or skirts must reach to the fingertips of the extended arm.
2.     Sandals are permitted.
3.     No halter, crop or tube tops, which would show the bare shoulders or midriff.
4.    Bras must be worn
5.     No miniskirts or short shorts
6.     No low-cut or revealing blouse
7.     No exposed midriff
8.    No see through garments, unless an undershirt is worn.
  RULES FOR VISITATION:  
Permission for any person to visit may be denied if he/she has participated in any of the following activities:
a.             Introduced or attempted to introduce contraband into the facility
b.             Assisted or attempted to assist an escape from the facility.
c.             Committed serious or repeated violations of visitation regulations during previous visits.
d.             If either the inmate or prospective visitor has given false information or has attempted to conceal the identity of the prospective visitor in order to obtain visiting privileges.
e.             Performed inappropriate sexual gestures or behavior during previous visits.
f.              Inmates will not be denied access to visitation with persons of their choice, except when the Detention Administrator or designee determines that such visits would jeopardize the security of the facility or the safety of the inmate.
g.             Persons previously convicted and incarcerated in this facility are prohibited from visiting for a period of six (6) months, unless the inmate they are visiting is an immediate family member.
h.             Inmates in Administrative confinement will be afforded visitation privileges that are, as much practical, equal to those available to the general inmate population, unless there are security reasons for withholding such privileges.
I.             Members should inform the inmate of this responsibility at the time the restriction becomes effective.
j.             Visitation between inmates, regardless of relationship, is prohibited.
k.             It will be the responsibility of the inmate to inform potential visitors should the inmate be denied visitation privileges.
Professional Visits: Attorneys or an officer of the court may visit an inmate any time daily. He/she must have valid identification/credentials. Attorneys wishing to receive phone calls from their clients must set up an account through the inmate phone service provider. The attorney will then need to contact the Support Services Liaison who can, once verified, mark the calls as unrecorded. This is the responsibility of you and your attorney.   Attorneys may use HomeWav Visitation by simply registering through the HomeWav website and Detention personnel will remove the recording capability for all future visits.
  TELEPHONES: There is access to a phone in each pod, except when the pod is locked down. All calls are collect and are recorded or monitored. Calls have a time-limit and will shut off after a brief silence in conversation. Attempts to place three way calls will result in an immediate disconnect. The telephones are turned on at 0800 AM, unless the dorm area isn't clean to pass inspection by the Pod Deputy and are turned off at 2300 (lockdown). To place a call the phones require you to enter a pin number; this number is your MNI number, (do not include the letters) which is located on your inmate ID badge; followed by 31. For setting up an account or to report trouble with call completion contact GTL Billing Customer Service at 1-877-650-4249 and persons on the "outside" must make this call. Your family members with blocked numbers or billing problems must call AdvancePay Automated System at 1-800-483-8314. Santa Rosa County Jail does not process reimbursement requests for the inmate phone service provider.   *Deaf or hearing impaired inmates can submit a request, through the inmate kiosk or by paper request, to use the TTY (text telephone) or TRA (telecommunications relay services) communication device.
Major Killam
Administrative Detention Major
Capt. Gehringer
Administrative Operations Captain
Capt. Stearns
Administrative Operations Captain