Crime Analysis Unit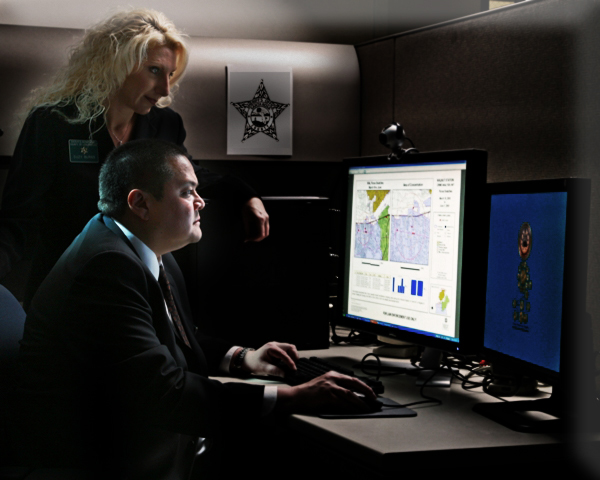 The Crime Analysis Unit at the Santa Rosa County Sheriff's Office was established in 1999.  Currently the Unit consists of two full-time Crime Analysts with more than 30 years of combined law enforcement experience. In addition to their education, the Analysts have also attended more than 100 hours each of specialized training and courses in crime analysis, intelligence analysis and investigative analysis.
The Crime Analysis Unit is the resource center where timely crime data for Santa Rosa County is collected, analyzed and disseminated to law enforcement.  Collection and analysis of crime data enables the Crime Analysis Unit to determine what, when, where and how criminal activity is occurring and who the suspects may be.  Crime data consists of various data including daily calls for service activity, written incident/offense reports, traffic citations, field interviews or field contact cards and arrest reports.  The public can view criminal activity for Santa Rosa County on a map at:
In addition to tracking criminal activity within the County, the Unit also tracks registered sexual offenders, sexual predators and career offenders that reside in Santa Rosa County. Residents can receive free e-mail alerts when a registered offender moves into their neighborhood by signing up at:

The Santa Rosa Sheriff's Office is now part of MobilePatrol, a free App on ITunes and Google Play. The App is also managed by the Crime Analysis Unit.  Search for "Mobile Patrol" and once downloaded, select "Santa Rosa County Sheriff's Office".  The App displays inmates booked at the facility, sends emergency alerts to users and has a complete directory of contacts for the Agency.

The Crime Analysis Unit is available Monday – Friday, 8:00 a.m. – 5:00 p.m. and can be reached by e-mail or telephone at (850) 983-1227 or 983 or kstinson@srso.net or rlutz@srso.net.