Command Staff
MAJOR JIM SPENCER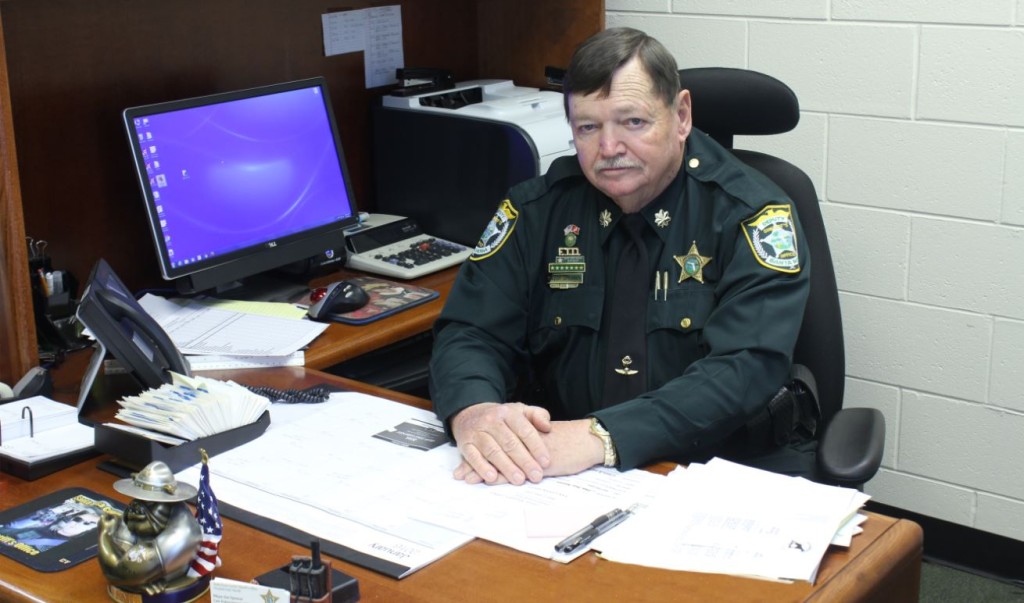 .
Major Jim Spencer is a life-long resident of Santa Rosa County and is a descendant of one of its pioneer families.  He graduated from Milton High School, Pensacola Junior College, and has a Bachelor of Science Degree from Troy State University in Criminal Justice.  Major Spencer has completed fifty-five hours of graduate work in Public Administration.
Major Spencer is a veteran of the United States Marine Corps and served as an instructor in its Elite Force Reconnaissance Companies.  He has thirty-seven years of service in Law Enforcement; which he began in 1979 with the Florida Fish and Game Commission.
Major Spencer joined the Santa Rosa Sheriff's Office in 1986 and served as a Patrol Deputy, Major Crimes Detective and Patrol Sergeant.  He supervised the first long-term drug investigation as the Narcotic Sergeant, supervised Court Security and served as a District Lieutenant.
In 2004 he was promoted to Captain over the Major Crimes and Narcotics Divisions.
At the direction of Sheriff Wendell Hall, Major Spencer developed the A.I.M unit, (street crimes) and the G.P.S offender tracking system.  Two of the largest drug investigations in the history of this agency were successfully conducted while under the supervision of Major Spencer.
MAJOR PATRICIA KILLAM

Major Killam started her career with the Sheriff's Office in 1989. Major Killam was previously the Director of Security for Creek Bingo Palace and was a consultant for the Indian Development Opportunities Commission. Major Killam has been assigned to Training, Classification Corporal, Transportation Supervisor, FTO, Public Relations officer for ABC Program, Facility Inspector, Internal Affairs Investigator, Civilian Employees Supervisor, Shift Sergeant, Shift Lieutenant, Transition Coordinator Supervisor, Offender Registration Supervisor, Detention Special Programs Initiative Manager and ACR Division Lieutenant. Major Killam received dual certifications in Corrections and Law Enforcement from the George Stone Criminal Justice Training Center. Major Killam received the Correctional Officer of the Year award from the Council on Crime and Delinquency in 1999 and Supervisor of the Year award in 2002. Major Killam has an Associate in Applied Science Criminal Justice degree.